Air Law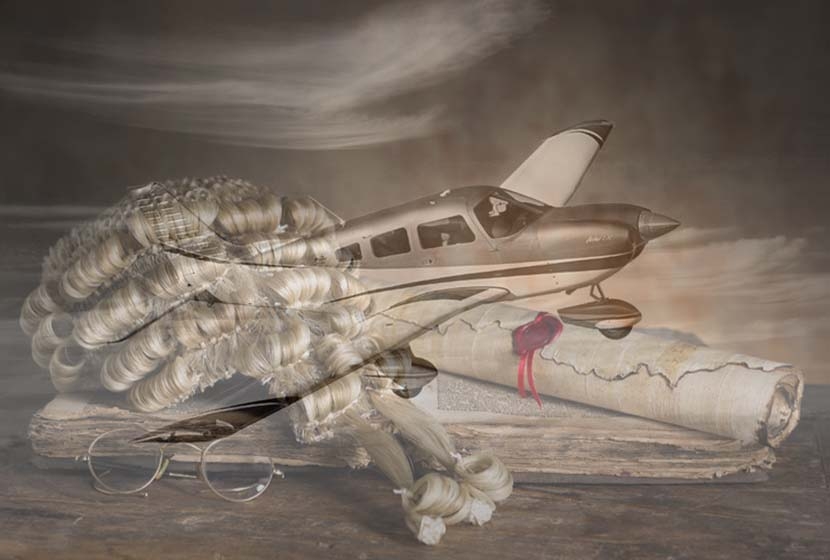 NOTICE: PPL examinations will be going online on Monday 5th October 2020. It is expected that additional study and large expansion of the syllabus will cause both CAA examiner invigilator fees and mandatory pre-requisite study time to increase considerably. Our last course & exams, commences Monday 28th September. Places are limited, so book now to avoid disappointment.

Air Law PPL Ground School: Aeroplanes & Helicopters
As a Private Pilot, exercising the privileges of your licence you'll be flying in United Kingdom airspace and perhaps in the sovereign airspace of other nations. Some parts of that airspace will be under the formal control of air traffic control units. Other parts of the air space will be uncontrolled. Wherever you fly you'll be sharing the air with thousands of your fellow aviators flying many different types of aircraft such as jet airliners, helicopters, balloons, light aircraft, military fighters, gliders, microlights and unmanned aerial vehicles (UAVs).

Like any community, the aviation community is governed by laws and regulations and as in any field of human activity if you are to become an effective, safe and responsible member of the aviation community you must know your Air Law and abide by its precepts. Because aviation is an activity that is global in scope Air Law applies internationally too. Organisations such as the International Civil Aviation Organisation (ICAO) lay down regulations and procedures which to a very great extent are enshrined in the national legislation of ICAOs member countries and in that other multinational authorities such as the European Aviation Safety Agency (EASA).

Air Law is not however a dry legal subject. The rules and regulations which are there, are there for a reason. A lot of Air Law reflects common sense or to use a better term, good airmanship. So in mastering Air Law you will not only be contributing to the efficient and expeditious operations in air traffic, but also ensuring that you do not compromise flight safety for yourself or for any other user of the air.

The course lasts for one day with the examination taken at the end. The PPL Air Law examination consists of 16 multiple choice questions which have to be answered within 35 minutes; requiring a pass mark of 75%.

All of our courses are delivered by extremely talented, patient and enthusiastic instructors who are both qualified teachers and professional pilots with a wealth of operational experience. We care about your needs and particular learning style. Ultimately we pledge to work with you for as long as it takes to get you through your examinations.

Our fabulous team have worked incredibly hard over the years to allow us to boast a 100% pass rate in all our PPL Ground School courses to date. If you don't pass, your examination fee(s) are refunded! What have you got to lose?


Where to Stay and Eat Guide.


Think you live too far away from our training venue? Read our article 'Don't let distance stop you getting the best Ground School'.



We donate a proportion of your course fee to the Yorkshire Air Ambulance.
Course Overview
Structured, high quality lectures covering all aspects of the PPL Air Law syllabus.

Legislation
ATC Regulations
Pilot Licences
Rules of the Air
Flight Planning
Air Accidents

Special Offer
Enrol for all 9 subjects over 5 days and save nearly £200 on individual course prices!
Week Commencing:
28th September
From: £99
All 9 Subjects From: £999