Studying Aerospace Engineering? University not delivering?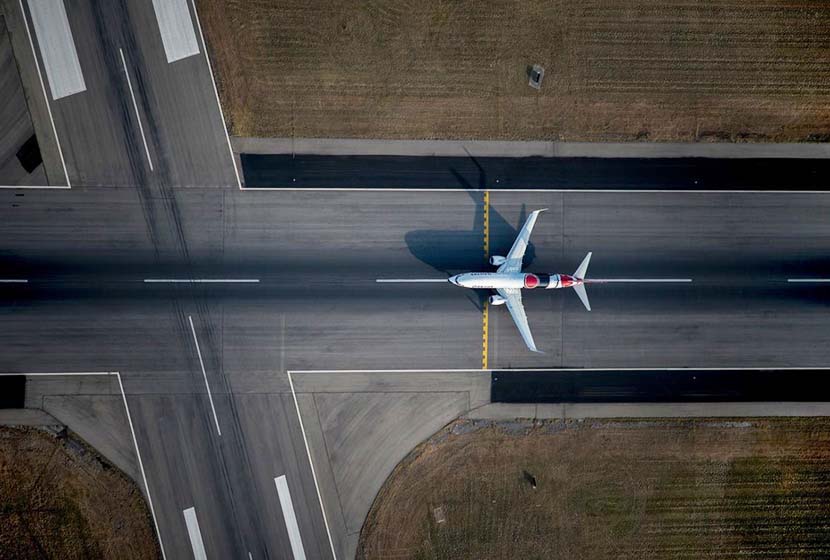 Doing an Aerospace Engineering with Pilot Studies Degree and not getting what you paid for?

Your university education is expensive. With tuition fees at £10,000 per annum and living costs the same, it's little wonder why the average UK university student debt is nearing £60,000 upon graduation from a standard 3 year programme. This can be considerably more if you've done a foundation and/or a Masters year too. It's important that you get what you've paid for then!

Over the last few years, we haven been teaching an increasing number of students enrolled on Aerospace Engineering related Degree programmes, many of which include so called Pilot Studies modules. Whilst it is not for us to comment on any universities degree courses as a whole, we do have some very serious reservations about a number of institutions syllabi, staff qualifications, and overall teaching strategies when it comes to the delivery of the Pilot Studies module(s) per se.

If your course literature states that your Pilot Studies module(s) are accredited by virtue of you passing the UK Civil Aviation Authority (CAA) Private Pilot Licence (PPL) exams, then there must be strict protocol adhered to, and suitably qualified staff, to facilitate the delivery and examination of such a programme. If your university does not specifically advertise this, but instead choose to offer their own internal examinations to accredit a Pilot Studies module, then a stringent quality control check must be applied to ensure that they are indeed covering the correct and most current syllabus. Suitably qualified staff are also a requirement. After all, to be taught Pilot Studies, one must necessarily be a Professional (Commercial) Pilot to do this. If not, you're simply not getting value for money and there may well be a case for you to claim part of your tuition fees back. There may also be potential, and very serious, safety concerns as a result.

Some universities farm out their Pilot Studies modules to local flying schools to swiftly overcome the legalities of running such courses, as well as saving time, money and resources on developing the materials themselves. Often you will witness a single beleaguered flying instructor, attempting to teach 40 to 60 university students in a lecture theatre, subjects such as Navigation and Flight Planning. These subjects require the use of multiple graphs & tables, and huge aeronautical charts that need to be opened in full. You can just picture the scene! It simply does not work and has been poorly thought out. Often the flying instructors do not have any formal teaching or lecturing qualifications, and therefore lack the ability to impart knowledge effectively, lesson plan, mark, and provide constructive feedback to you. You're paying for a service from a professional, an expert in their field. Demand you get this. You're entitled to it.

To make matters worse, some universities also offer as part of their degree programmes, an opportunity to learn to fly and gain a Private Pilots Licence (PPL), often in conjunction with a local flying school. Do not pay over the odds for your flying hours. Beware here, and ensure that you're paying the same price as anyone else off the street would. If anything, you ought to be receiving a generous discount given the number of students that invariably sign up to such programmes. Sadly, we are witnessing students paying a higher premium per hour to fly, in some cases as much as 40% more!

We provide an in-depth analysis and appraisal of your Pilot Studies module(s) based on a myriad of factors, resulting in an action plan that allows you to move forward confidently to achieve your goal, or advice on how to get your money back from your university. We can also help to represent you going forward in an expert witness capacity.

Here are just some of the items our consultancy programmes consider:

• Your degree programme
• Pilot operations syllabus
• University resources & teaching materials
• Lecturers qualifications
• Flying instructors
• Attitudes to learning

Flying School Sub-Contractors:

• Flying Instructor qualifications
• Pre & post flight briefings/de-briefings
• Emergency procedures training
• Cancelled lessons
• Logbook analysis
• Training records
• Flight tests preparation
• Instructor & Examiner feedback
• Occurrence reporting
• Aircraft fleets
• Aircraft maintenance

We can provide you with light at the end of the proverbial tunnel. A clear way forward that allows you to achieve your aviation related goals, and hopefully your degree, in a timely, safe and cost effective manner.

Start taking charge of your learning and get what you deserve! Don't prolong this any further. Call us now to make an appointment.