Why Choose Us?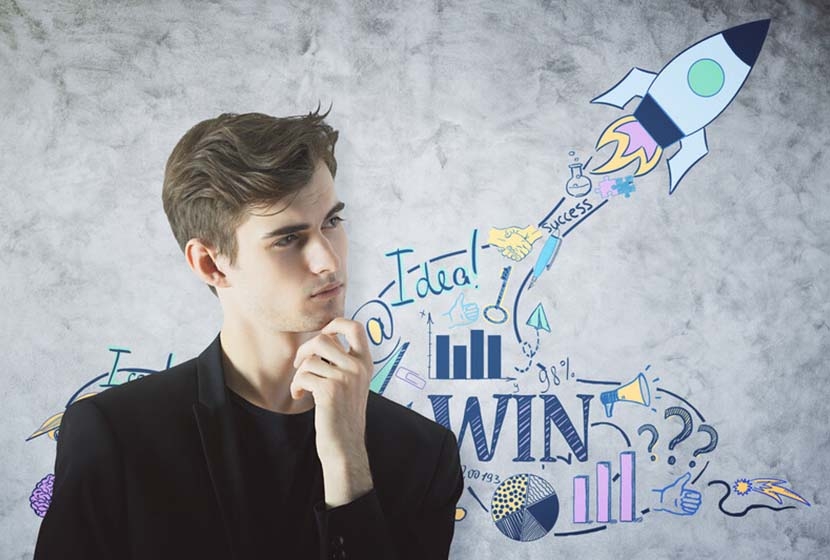 Why should you choose us as your training provider?

Our Ethos

We don't just teach you to pass exams; we deliver a first class education that you'll use to operate every flight you undertake in the future. Safely, efficiently and with pride.

Whether you're training to become a Private or Professional Pilot, it is a fun, but serious undertaking. Achieving your Pilots Licence is an enormous achievement and life changing experience. Take the ground school element very seriously. It's a shame that some say there are 9 nasty exams to overcome before you can get a Pilots Licence. The education you should strive to receive prior to doing the exams, ensures you can operate any flight safely, no matter what the circumstances. Why would you compromise on this?

Not all flying schools have either the facilities or staff to provide a comprehensive course that will lead to success in the ground exams. Instead they prefer to concentrate on offering the flight training element instead. There's nothing wrong with that, but it can leave some people feeling a little intimidated when left to confront the text-books alone, with little guidance from a professional.

We pride ourselves on delivering an engaging course that is lots of fun, and also provides you with useful working knowledge that will consolidate what you will learn in the air. The skills you will gain on our course are second to none and will be utilised continuously throughout your flying career.

Our Staff

Our ground school staff include qualified Teachers, Airline Pilots, Military Fast Jet Pilots, Flying Instructors & Flight Examiners, all with a wealth of teaching and operational flying experience. They are well versed in different learning styles and teach across the age and ability range. Our clients typically range from 16 to 82 years of age! Our staff are very down-to-earth individuals with a fun and very cheeky sense of humour. They deliver courses that promote discussion and flight safety. It's not all about keeping quiet and just listening to the teacher talk all day long. If you're struggling with any aspect of the course, they can easily pick up on this and will show you another way.

There's a minimum of 2 instructors for each course, so we can even provide a one to one, should this be required. At all times, our courses are delivered in a fun, engaging and respectful manner, after all, your success is our success. Tips are given throughout the course from our friendly flight examiners to help increase your chances of passing your flight test first time, a nice little touch that many of our clients have found invaluable.

Our Competition

We don't think we have any! There are schools that claim to offer what we do. On closer inspection you'll find that they don't offer fully taught courses for all 9 subjects, often citing that they cover some topics in discussion groups over a coffee down at the local cafe. They will send you a pack of information that you'll need to read and understand before you attend their course. So, you teach yourself, they give you a few pointers, and you sit an exam. You get what you pay for in this world, and quality must never be compromised in aviation training. Buy it nice, or buy it twice as they say.

We take pride in teaching you from scratch, not sending you poor quality notes and assessing you on what you've been told to learn beforehand. Some schools lack proper facilities like classrooms, break-out rooms and exam rooms. Their staff often do not have relevant degrees, teaching qualifications or operational flying experience. Your ground school education is an integral part of pilot training and must be taken seriously by both you, and your chosen training provider. Complete it very early on in your journey to becoming a Pilot, preferably prior to commencing any flight training.

Our After Sales Support

After attending our courses, our clients are free to contact us at any time for free impartial advice, regarding any matters related to their flying and future training needs. We write references for Pilot jobs, letters of support for University places, as well as provide enormously beneficial advice on the all important Skills and FRTOL Tests at the end of your flight training courses. After all, you are taught by Airline Pilots and Examiners. We even offer guidance on purchasing, sharing and leasing aircraft. Our after sales support is simply second to none and our clients have found it invaluable over the years, many are still in touch after 10 years and have become close friends of all the staff at TGC! By providing a first class education, we build communities and friends that all contribute to making the sky a safer place.

Our Venue

We have taken the strategic decision to base our ground school courses away from airfields. Experience has taught us that although having aircraft around can be exciting for students, in the long term, due to continuous noise, smell of fuel, fire-drills, limited classroom facilities and amenities in general, this can all be very detrimental to ones learning.

Our stunning venue is peaceful, relaxed and has been specifically chosen and designed to promote accelerated learning with ease. Situated in Harrogate, North Yorkshire, we boast a beautiful large Victorian period property spanning 5 floors. The property is adorned with fabulous themed art work, together with relaxing classical music. We have a number of classrooms as well as break-out rooms for you to relax in whilst having lunch or on a break. These include a pool table and games room. We also have a bar serving draft beer, wine and soft beverages; a nice little touch to end a hard day's work! Super-fast Wifi and parking is available free of charge. Within the immediate vicinity of the venue there are shops and cafes where lunch can be sourced with ease. Local hotels and B&Bs can be found on our doorstep, with a myriad of both budget and upmarket bars and restaurants offering cuisine from the far corners of the globe. Why not treat the course as a busman's holiday!

We Support Charity

For 2021 we will be making donations from our course fees to the Yorkshire Air Ambulance. By choosing The Great Circle for your aviation training requirements, you will simultaneously be supporting a wonderful charity that helps to save many lives every year.

Conclusion

We hope to have impressed you enough to lead to one natural conclusion: choose The Great Circle as your ground school training provider. We've invested heavily in our staff and infrastructure, ultimately, we've invested in you. Why would you train with anyone else? To be the best Pilot you can be, you've got to train with the best.

We look forward to working alongside you soon and thanks for reading.