PPL Ground School for Overseas Students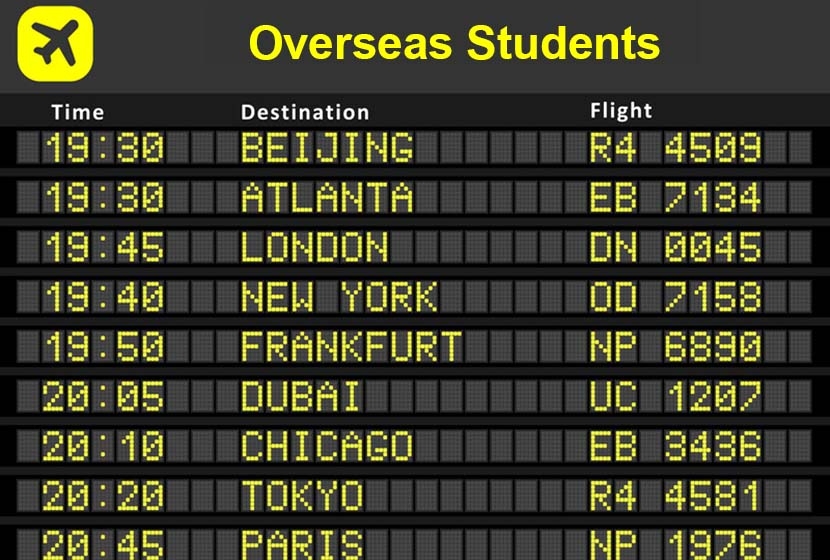 PPL Ground School For Overseas Students

Our PPL Ground School for overseas students is specifically designed for those whom English is not a first or native language. The course is identical in content to our standard 5 day PPL Ground School course, except it is taught at a reduced pace to maximise your learning and enjoyment. Typically the course will take 5 to 7 days, depending upon your English speaking, reading and comprehension skills. Don't worry, our staff are very patient, kind and experienced!

We have staff who specialise in teaching overseas students, either on a 1 to 1 basis, or in a group. We find group courses work better as you will not only have some company on the course, but you will also learn from your study partner also, sometimes they can more readily understand a concept and be able to translate it into your language to facilitate and maximise your learning.

For many years, we have had overseas students visit us from many countries across the globe, particularly Scandinavian Countries and the Netherlands. Come and stay with a friend and treat it like a fun working holiday! Many of our overseas students stay on an extra day or so, and visit other regions of the UK or do some flying in the local area!

9 PPL Courses: 5 to 7 days

• Air Law
• Operational Procedures
• Human Performance & Limitations
• Navigation
• Aircraft General Knowledge
• Meteorology
• Principles of Flight
• Flight Performance & Planning
• Communications

You will learn the key aspects of all the ground school theory subjects and appreciate why these subjects are a vital part of any pilots training. Contrary to popular belief, the subjects are not dry and boring. They are both interesting and thought provoking. A good understanding of all aspects of the PPL syllabus will stand you in good stead when you take to the skies with your friends and family.

All of our courses are delivered by extremely talented, patient and enthusiastic instructors who are both qualified teachers and professional pilots with a wealth of operational experience. We care about your needs and particular learning style.

Click here to learn more about the PPL e-Exams.


Where to stay and eat!

Think you live too far away from our training venue? Read our article Don't let distance stop you getting the best Ground School.



We donate a proportion of your course fee to the Yorkshire Air Ambulance.


Course Overview
Structured, high quality lectures covering all aspects of the PPL Aeroplane or Helicopter syllabus.

Meteorology
Nav & Flight Planning

Special Offer
Discounts for group bookings.
Week Commencing:
22nd November 2021
20th December 2021
POA
We donate to the Air Ambulance